The COVID-19 outbreak has brought in a monumental shift in all areas of lives. From social-life to work-life, the pandemic has brought in uncertainty to everything that was a part of daily life or, say was normal. This uncertainty is being faced by all industries, and not that recruitment or the HR industry is any different from the rest. Where the pandemic has made work from home culture the new normal, recruiting teams have welcomed virtual hiring as the novel way to attract, hire, and retain talent. Companies have quickly embraced virtual hiring as a replacement of the traditional three-stage in-person interview process, on-site psychometric tests, and assessment centres.
But why has remote hiring become the emerging trend in recruitment? The current scenario will have its long-lasting effects on the recruitment industry. This demands recruiters and hiring managers to prepare themselves to accept the changes and adapt to alternative methods that will help them continue to hire new talent. The virtual platform has become the go-to method to continue the recruiting process while protecting both recruiters and candidates. Here's a take on what are the emerging trends in virtual hiring and how it is beneficial for recruiting teams.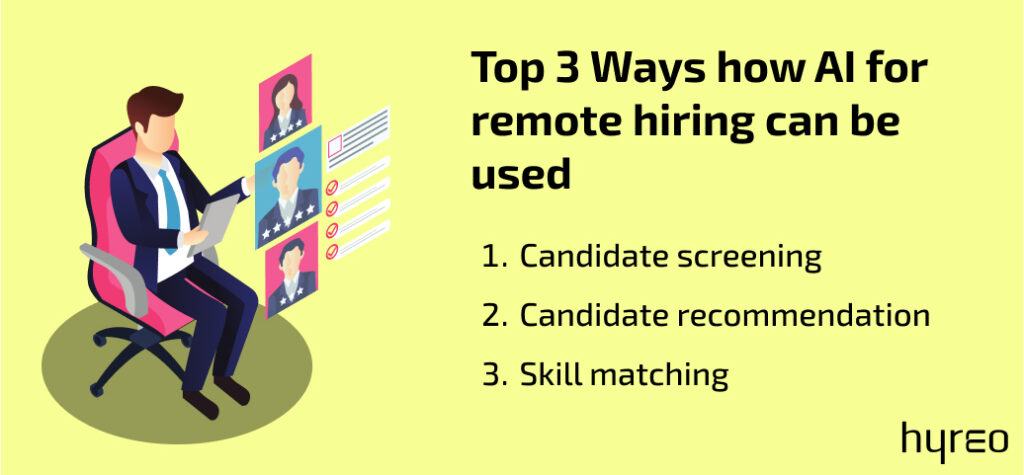 The emerging trends in remote hiring
With the unforeseen disruption caused in the recruiting industry, organizations have become more cognizant of investing in human resources and adapting techniques to simplify the talent acquisition process. Virtual interviews have replaced in-person job interviews and candidate screening methods. Research shows that recruiters report a 67% spike in video interviews with introducing video interviews in recruitment. This has generated around a 150% increase in the number of candidates wanting to digitize their CV with a video for the better possibility of getting hired.
The digital hiring trend has become more in demand as the competition for quality candidates is booming and the traditional method of hiring is no longer a viable option. Along with remote hiring, technologies like AI have introduced new tools and processes for hiring that were nearly impossible earlier. With virtual hiring and AI-based hiring methods, it is expected that there will be a stress-free, efficient and effective strategy for high volume recruiting.
Virtual Interviews & onboarding
Recruiting teams are now resorting to intelligent automated platforms that provide both virtual interviewing and great onboarding experience. Where studies show that 61% of organizations consider finding qualified experienced hires as the most difficult recruitment challenge, they believe that the same cannot be achieved through traditional recruiting methods. Also, with the increased need for people with multiple skill-sets in the post-pandemic world, there will be an upsurge in job opportunities. Usually, job advertisements receive around 59 applicants. But in the post COVID era, companies should be prepared to receive over 250 applicants per job position. Foreseeing these challenges in store for recruiters, many organizations have already moved to the virtual interviewing and onboarding techniques. Recruiters have a lot of work cut out for them to hire the right people in a brief space of time with remote hiring in place.
When organizations switch to video interviewing and onboarding platforms, putting safety protocols in place and their employees in priority, this enhances the overall employer brand. Candidates create a perception of how they will be treated and valued in the organization with these key steps. On the other hand,  when hiring teams invest in the right tools and platforms for a seamless virtual interviewing and onboarding experience, it creates a positive candidate experience in the hiring process. Using virtual platforms for job interviews, recruiters can easily reach out and communicate with candidates, which upgrades the candidate experience for the potential candidates. Video interviews are highly interactive and help recruiters to assess candidate expressions, gestures, and body language as easily online as in person. Another impact of virtual interviews is reflected in campus recruitment, which is also now being conducted virtually. The remote hiring tools have replaced the traditional methods which include assessment centers, repetitive follow-up calls, and have fastened the tedious and lengthy campus recruitment process.
AI for remote hiring
When we look at the traditional hiring methods, there were too many tasks for recruiters to carry out manually in a brief span of time, even for high volume hiring. Attracting qualified candidates, screening thousands of resumes, and continuous follow-up calls, were extremely labor-intense and made the process costly and time-consuming for hiring teams. As remote hiring has been widely accepted as the new normal, the importance of AI-powered tools in increasing the operational efficiency has become higher than earlier. The speed and accuracy brought in by AI-based tools have become a necessity for recruiters. But even now, many recruiting teams hesitate to invest in AI platforms for recruitment. Where only 9% of organizations possess a strong screening technology, around 26% of leading recruiters believe that inefficient technology is the reason for hiring setbacks. Let's look at different stages in recruiting, where AI tools can be used: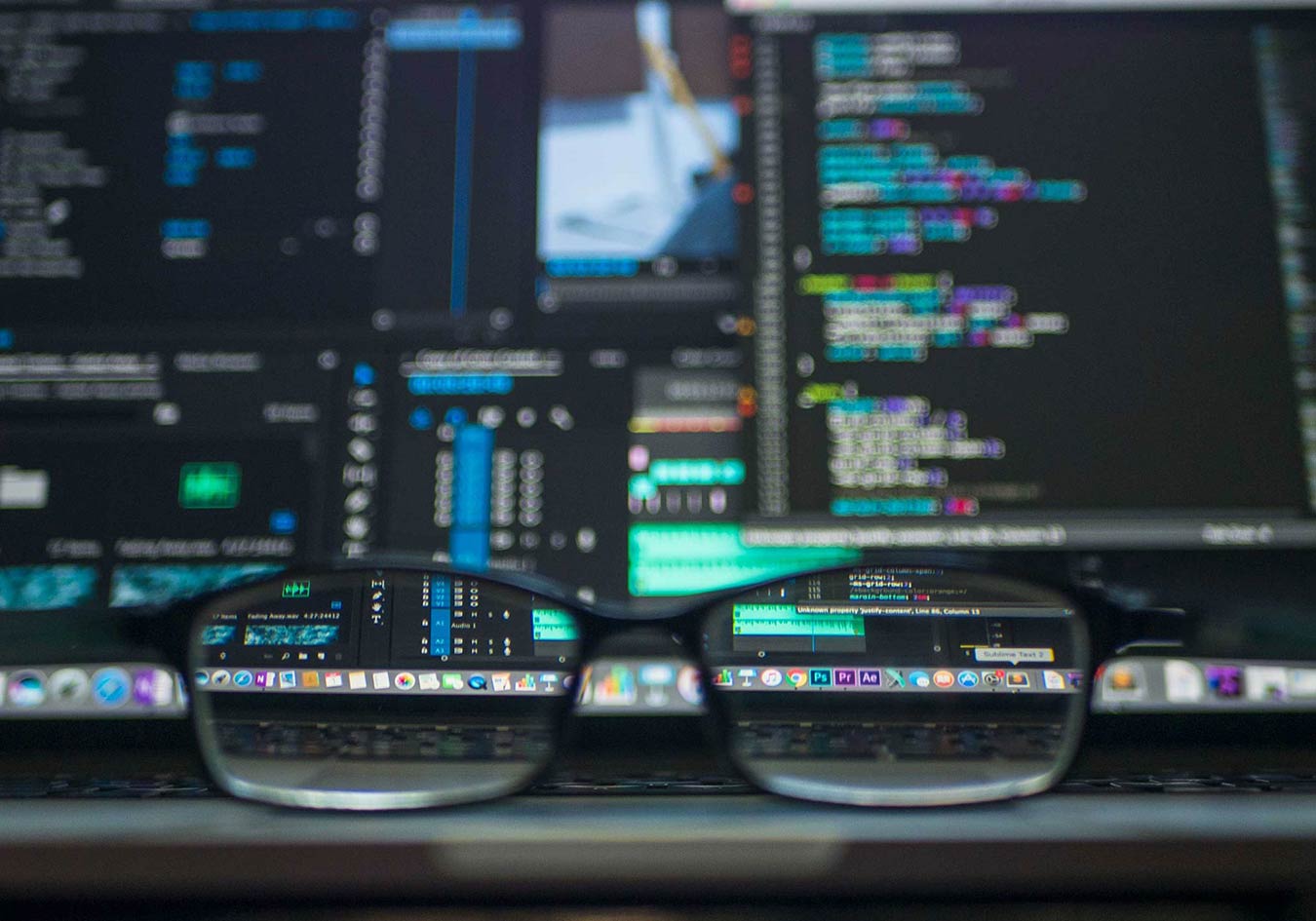 Candidate screening – Automating the candidate screening stage with AI-based tools can speed up the hiring process for recruiting teams. Whether it be virtual or physical hiring, such tools can easily screen thousands of profiles and select qualified candidates, leaving time for recruiters to focus on building candidate relations and upgrading the candidate experience.
Skill matching – Using AI-based tools will help in matching candidate's skill-sets, personality, work experience, etc with the job requirements.
Candidate recommendation – Recruiters can leverage AI for better decision making with recommendation systems where candidates are screened and ranked for open positions.
AI-powered chatbots – The AI-powered chatbots can be used as a complete solution for all hiring stages. The AI-driven chatbots help to automate resume screening processes, understand and respond to candidates' queries in real-time.
Role of remote hiring & AI in post-pandemic recruiting
Most organizations have switched to remote hiring methods incorporating AI-based tools, with the aim to tackle the pandemic-led disruption and to sustain business continuity. But rather than just using virtual platforms for interviews, hiring teams that learn to use such platforms in different ways will find great possibilities to reach out and communicate with candidates. And thus, virtual platforms will be one of the most relevant online recruiting strategies in the days to come. The expected rise in job opportunities in the post-pandemic era will be easily tackled with remote hiring and AI-based platforms. The question here is that, "Is remote hiring and AI-based tools a temporary solution to survive the current scenario in recruitment?" Well, it's not! Leveraging AI-based tools in remote hiring can be the key differentiator letting you win the talent war with qualified candidates for the organization.