Today's fast-moving and tight labor market demands enterprises to figure out that one factor which gives them the advantage in talent acquisition. With the talent war raging on, a simple and crucial step of choosing a comprehensive candidate experience strategy can be the game-changer. So, what is candidate experience? And why is it important to build a positive candidate experience?
Well, in simple words, candidate experience shows how your brand has treated and communicated with your candidates during the recruiting process. This directly affects your employer brand as it creates a perception of your brand in the talent market. Studies indicate that companies with around 10,000 employees might spend up to $7.6 million in additional wages to compensate for a poor employer reputation. And we should not forget that the employer brand acts as the most powerful parameter influencing the cost of hire and the time to hire. In short, a positive candidate experience can build the coveted employer brand saving cost, time, and effort in talent acquisition.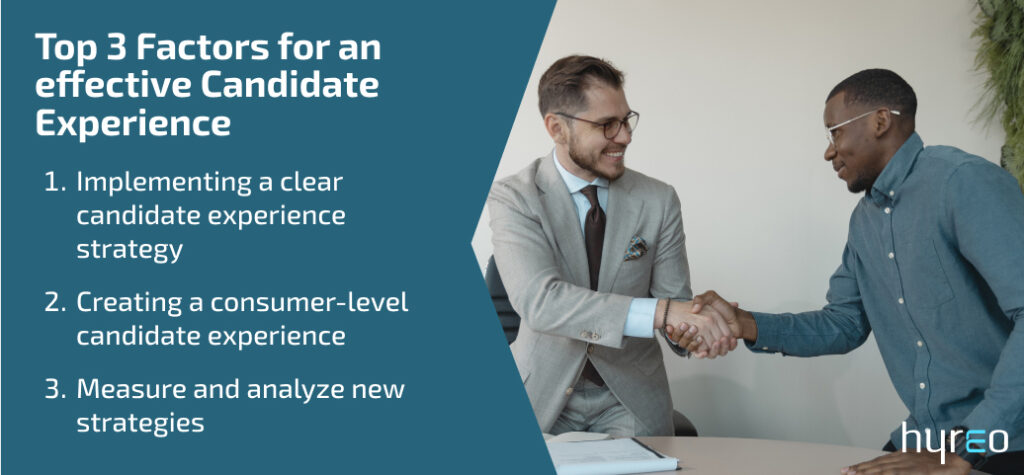 3 factors for an effective Candidate Experience
Creating a positive candidate experience in talent acquisition requires corporates to dig deep and understand the best strategies that are in line with what the brand stands for. It is clear that money spent on improving candidate experience is definitely money well spent. But for successful and cost-effective candidate experience, enterprises should consider three basic factors.
(1) Implementing a clear candidate experience strategy
(2) Creating a consumer-level candidate experience
(3) Measure and analyze new strategies
Implementing a clear candidate experience strategy
A general trend that is followed by most enterprises is to craft solutions for each stage in the recruiting process separately. It is rare that we find organizations having a holistic approach to the recruiting process. As per studies earlier, only 36 percent of enterprises invested in a completely integrated talent acquisition strategy. Shifting to an integrated solution that can be combined with the company's existing resources, will be an absolute time saver for recruiters. Using recruiting tools integrated with the existing marketing and communications resources like websites and social media platforms can save time and resources while providing the added benefit of staying true to the brand.
Creating consumer-level candidate experiences
All candidates who have associated with your brand are your potential future customers. Though many brands have not realized that candidates are sure to convert as their customers, studies reveal that it is the reality. This is where the need for a consumer-level candidate experience comes in. Whatever experiences the candidates receive during their job application will shape their perception of the company. This generates interest or disinterest in candidates to conduct and refer business with your brand in the future.
Even if not as customers, candidates are likely to turn out as market influencers. Researches say that 80 percent of candidates who have had a negative candidate experience, share their experience with people in their networks proactively. The candidate influence can attract more customers to your brand if you have created a positive candidate experience and thereby leading to a growth in revenue and success of the brand.
Measure and analyze new strategies
Monitoring your candidate experience activities is the only way you can determine if the strategies implemented are beneficial or needs any improvement. When a new candidate experience strategy or tool is implemented, it is inevitable to include methods to measure your success/failure rates constantly. 70 percent of HR professionals find positive candidate experience to be important for their brand, but only 40 percent of them take the effort to monitor the same.
Measuring the success rate includes various methods like tracking application completion rates, offers declined, stage level conversions, etc. Enterprises should have tools integrated to analyze the effectiveness of the new strategy implemented in creating a positive candidate experience. Collect candidate feedback on the recruiting process to understand if you need to correct any of your methods applied in the hiring process.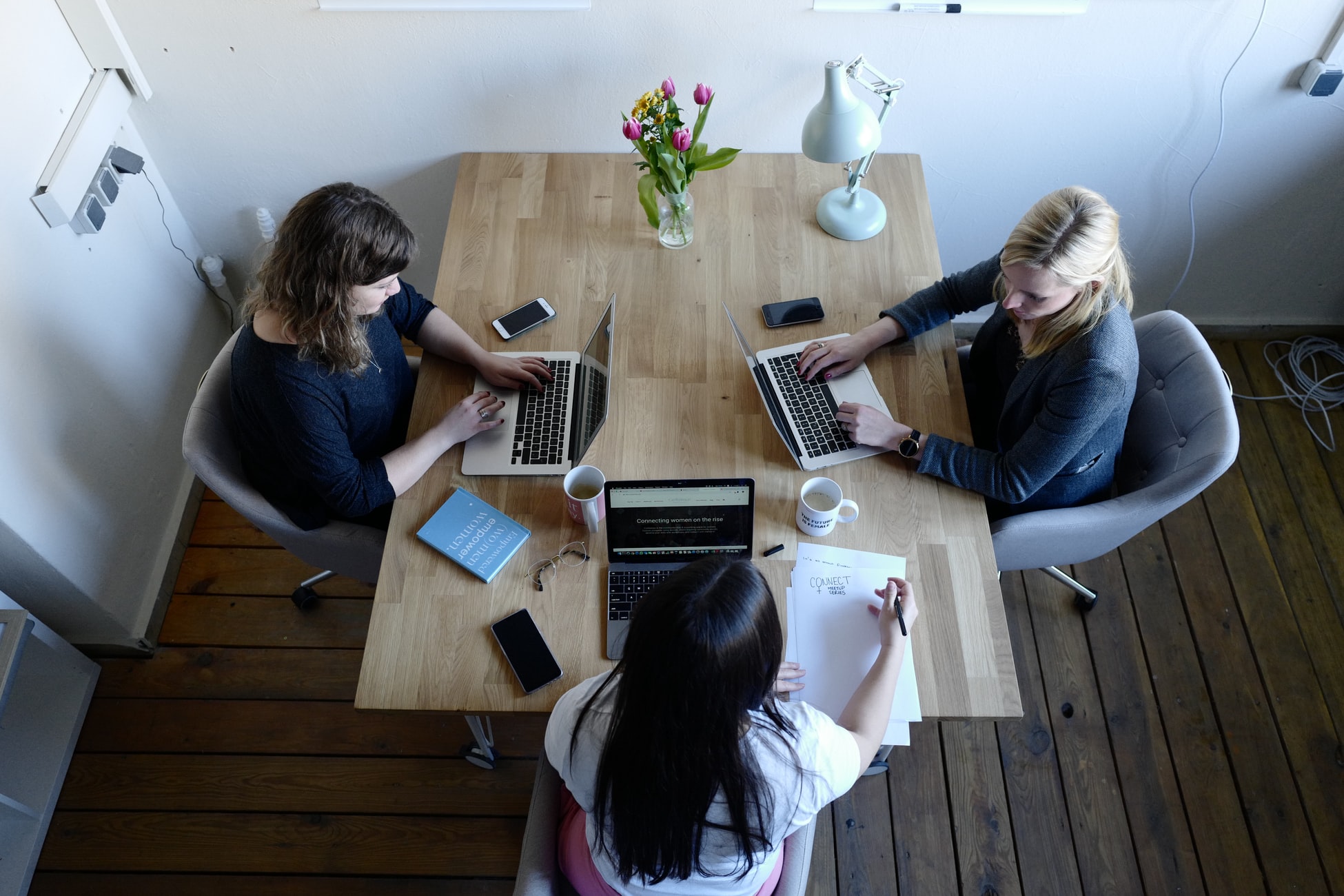 Candidate expectations for a positive candidate experience
Implementing the right strategy to improve candidate experience begins with understanding what makes a positive experience in a candidate perspective during the hiring process. Hiring teams should focus on different areas in talent acquisition that needs improvement to create a positive candidate experience. A research report by Business2Community on candidate experience shows what factors make up the desired hiring experience for a candidate.
Easy-To-Understand Job Descriptions – Complicating the job descriptions create a disinterest in 12 percent of candidates to continue with their job application process.
Short Application Forms – 7 percent of candidates are interested in brands that stick to short and easy to follow application forms in the job application stages
Hiring Process Steps – Around 21 percent of candidates like to be informed about the various stages or steps in the hiring process for better clarity as it differs from brand to brand.
Job application Updates – 10 percent of candidates prefer to receive constant updates about their job application status. This helps candidates in preparing for the next steps ahead of time.
Better Communication – 34 percent of candidates are of the opinion that constant communication throughout the recruitment process made them feel comfortable and valued by the brand.
Instant follow-ups – 13 percent candidates were of the opinion that quick replies and follow-ups to candidate queries add value to the application process
Updating rejection status – 28 percent of candidates consider letting them know if they have not made it through the process as a must-have factor for positive candidate experience.
The substantial effect of positive candidate experience
Getting the candidate experience factor spot on is the first step towards building a solid employer brand.
A combination of the right candidate experience strategy with the suited technology in place, saves cost, time, and effort for enterprises. Companies actively working on improving their candidate experience receive higher talent in-flow, become one of the most desirable employers, and therefore stay ahead in the hunt for top talent. Proper implementation of new strategies along with data collection, and constantly fine-tuning the organization's recruiting process is critical for ensuring that organizations stand apart. Regardless of whether a candidate is actually hired or not, a positive candidate experience can have favorable long-term effects on your brand.