What is Candidate Experience?
How candidates perceive and feel about the hiring process is called candidate experience. The candidate experience can be broadly classified into three components: the job application, the screening methods, and the interview process.
With candidates also becoming more and more careful with their choice of employer, candidate experience can give you a competitive advantage over your peers.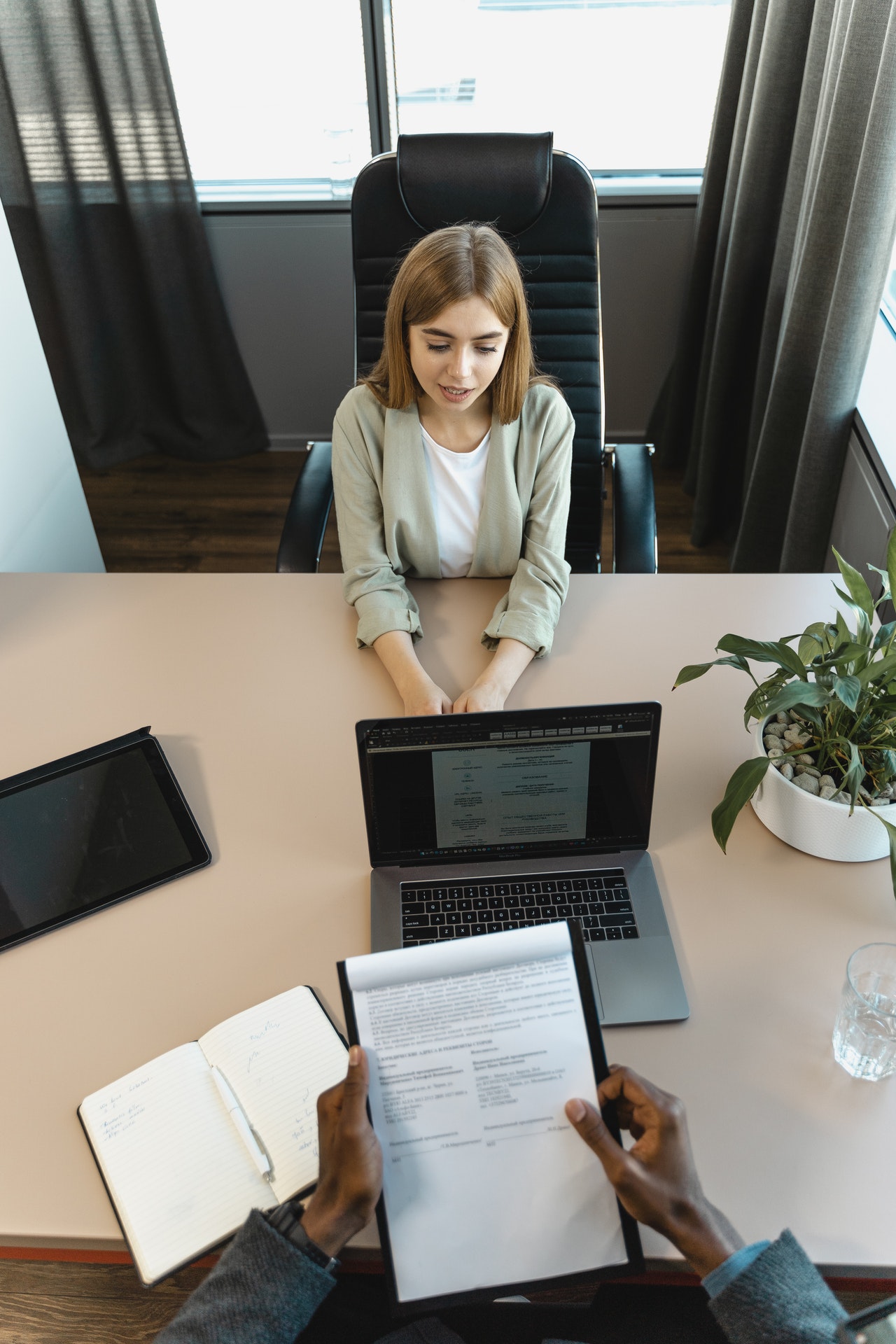 What do candidates look for?
A great candidate experience increases the interest the talent has in your company, increases the depth of the talent pool, and in turn helps you land the best talent.
So, what exactly are candidates looking for?
●       Strong communication – For every candidate, it is essential to understand the entire process properly. The
candidate is looking for a process where the recruiter communicates with them
exactly what is needed and expected of them. Having a clear line of
communication will help the candidate feel less lost and results in a strong
candidate-recruiter engagement.
●       Mobile friendly process and high engagement – Today's world is a mobile-first world.That is true of candidates as well. Candidates are highly appreciative of a
process where the entire process could be managed with the touch of a button on
their phones. They also appreciate responsiveness. Many stories can be found on the internet of recruiters "ghosting" a candidate.  Quick response, whether we're interested (or not), is always appreciated by talents. Studies have
found that 66% of all applicants are comfortable using a chatbot for any support needed.
●       Company culture and values – In recent years, the company culture is an
important factor that candidates look at when evaluating their options.
Candidates want to work for an organization in which they feel they can grow and
that will give them a fair shot. They also want to work for a company, whose
values align with their own.
●       A smooth, frictionless process – Once again, the internet is filled with stories
      of companies taking weeks, if not months to make a hiring decision. Candidates
value speed and more often than not, if the length of the hiring process becomes
too long, the candidates will quit mid-way through a job application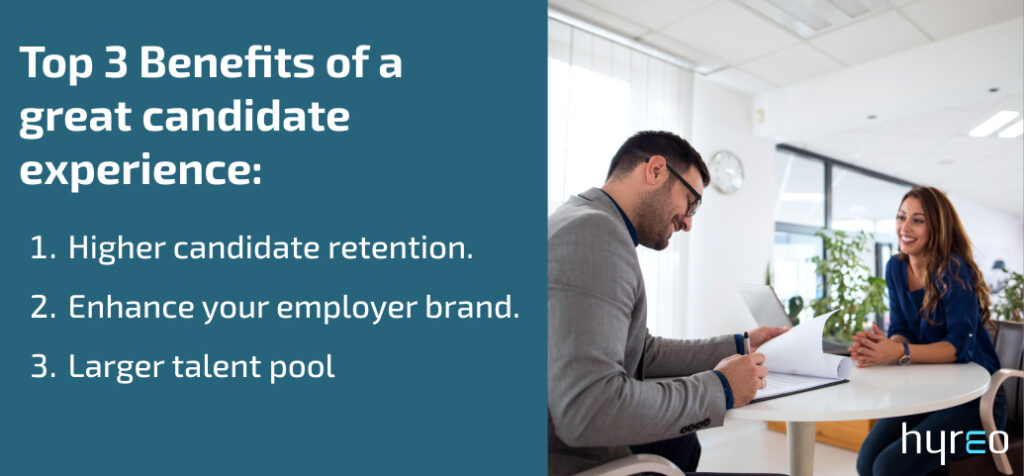 Benefits of a great candidate experience:
A great candidate experience can be answer to all of these problems. A great candidate
experience addresses the concerns of the candidates as well have a net positive
effect on the employer brand as well.
●       A bad recruitment process can trigger a candidate to vent their experience on the
internet. With the amount of reach and authority provided by popular social
media sites like Glassdoor, AmbitionBox, LinkedIn, etc. , bad reviews on these
sites can spread fast and impact your employer brand. At the same, after a
great candidate experience, candidates will also rave about you on social media sites and these reviews will enhance your employer brand.
●       A better candidate experience would result in higher candidate retention.  A candidate would be less inclined to quit
mid-way if they have a great candidate experience. The result would be having a
larger talent pool to choose from and better chances of hiring the right
candidate.
●       Automating the recruitment process enables companies to aggressively compete for the top
talent by finding the best candidate faster than their competitors
●       Interviews that focus on healthy conversations with candidates rather than seeming like an interrogation help to bring out their best and their true selves before the interviewers.
●       Asking the candidates for their feedback makes them feel more included in the hiring process, and also allows you to find areas of improvement in the hiring process
●       If a candidate is satisfied with the hiring process and joins as an employee, they are more likely to stay back, increasing your retention rates and saving money on replacement costs.